An experiment with satirical illustration
I've always liked political satire and satirical illustration and have fond memories of watching 'Spitting Image' on telly in the 1980s – the extreme (and sometimes mildly shocking) humour and visual style was exciting and cutting edge at the time. It was savage and pulled no punches.

I wanted to start experimenting more with topical subjects, deciding in this example to focus on the NHS and specifically, the issue of privatisation seemed both currently topical (frankly, when isn't it!) and something I personally felt strongly about.  So with a topic decided, I then started to think about what sort of illustration I would make and which of my three illustration styles would be best suited. I decided that it would be an editorial illustration – so something that would be used in a printed magazine.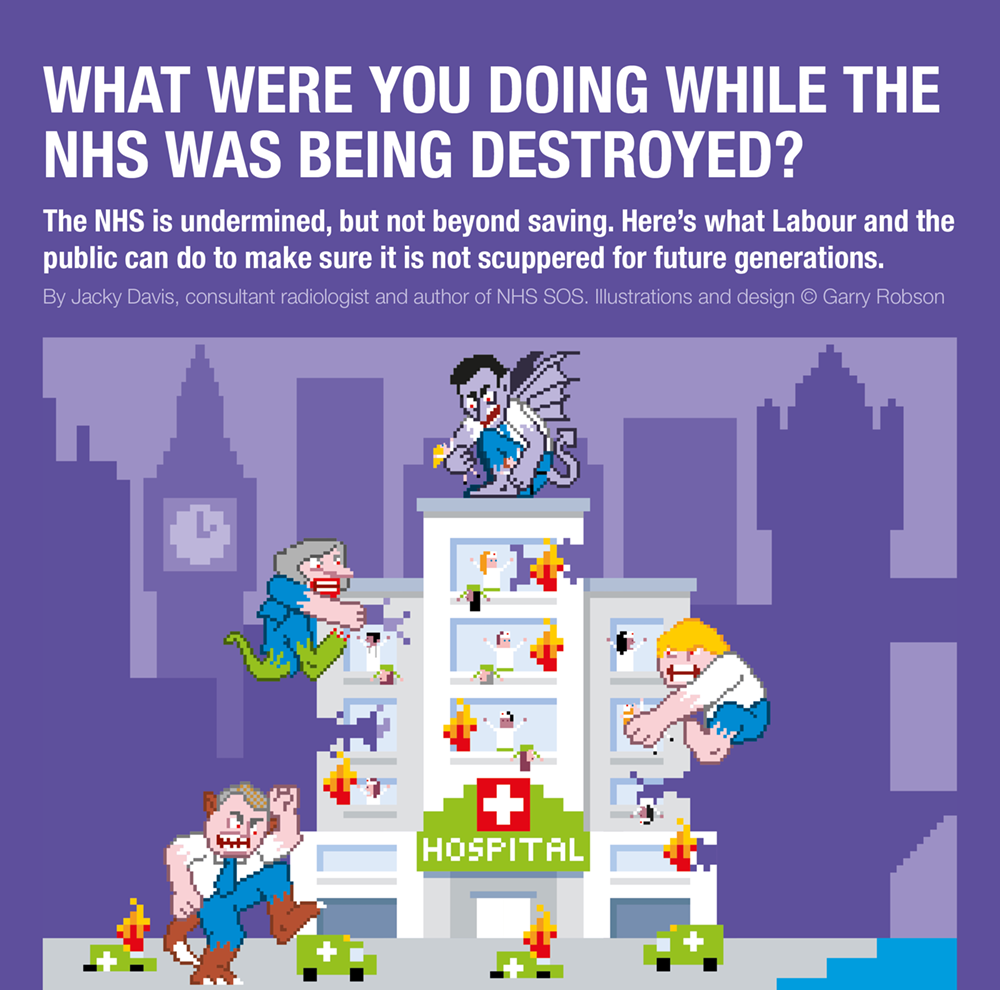 For some reason the classic 1980s video arcade game 'Rampage' kept popping in my head. For those readers not familiar with 'Rampage' – it was a (very popular) 'smash 'em up' type of game where you play a giant monster (giant ape, giant lizard, giant wolf) let lose on a city – destroying the buildings and causing mayhem – a bit like King Kong, Godzilla or those 1950s B-movies where an oversized squid or lizard turns up and tears down famous landmarks.

I thought using my Pixel Love Art style would also provide some interesting possibilities for creating caricatures of politicians to feature in the illustration – turning them into the giant monsters based on those featured in the original arcade game.